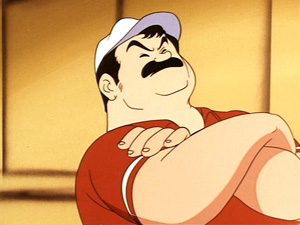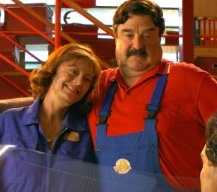 Pops Racer is Speed Racer's father, he was voiced by Jack Curtis in the original series. In the 2008 movie, he is played by John Goodman.
Character traits
Pops is known for constantly (as Spritle and Speed say), "blowing gaskets" and often launches into angry tirdaes but it is clear that he dearly loves the boys. He at first was a firm opponent to Speed's wanting to race professionally because he secretly feared another tragedy that separated Rex Racer from the family.
He also is a former champion wrestler going by the name of Dragon Racer and used to fight on the West Side Grunters and Groaners.
Relationships
Behind the Scenes
Community content is available under
CC-BY-SA
unless otherwise noted.